NEWS
Digital Design Weekend
Digital replication and 3D scanning workshop at the Victoria & Albert Museum, London
ARCH+: 'Contemporary Feminist Spatial Practice'
XA Feature in Arch+ 246
February 2022
Xcessive Aesthetics were featured in the ARCH+ Issue #246, titled 'Zeitgenössische feministische Raumpraxis / Contemporary Feminist Spatial Practice'. We are pleased to be included alongside many exciting collectives and practitioners. We discussed our approach to spatial practice and technological bias, and our project 'Augmented Salon'.
New Architecture Writers
XA member Rhiarna Dhaliwal is part of the 2022 cohort of the New Architecture Writers
February 2022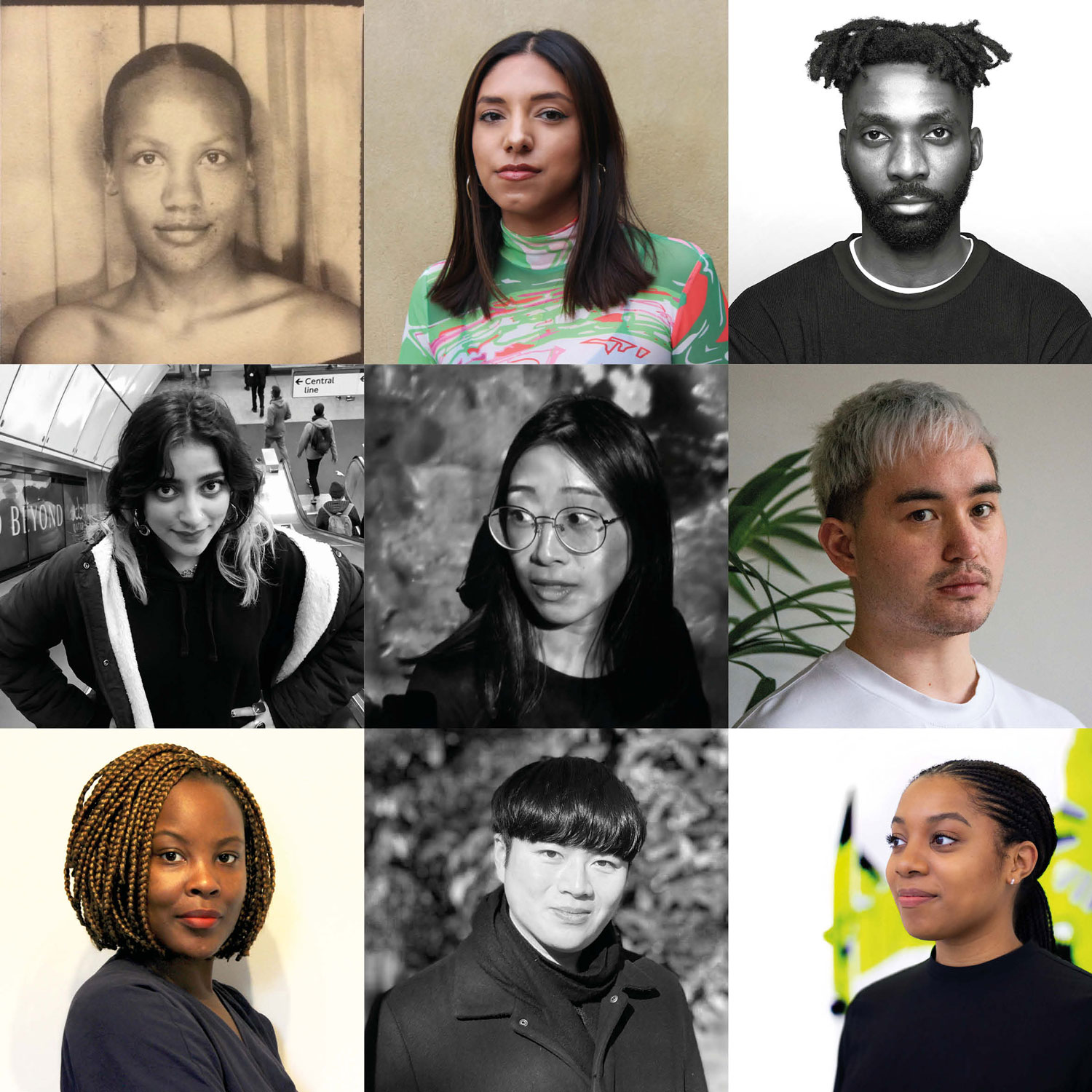 We are proud to announce that Rhiarna Dhaliwal, XA co-founder and member, is in the new cohort of
New Architecture Writers
for 2022. NAW is a year-long program for architecture writers from under-represented backgrounds that aims to develop journalistic skills, network contacts and critical voice.
The Dinner Table
San Mei Gallery Fundraiser
December 2021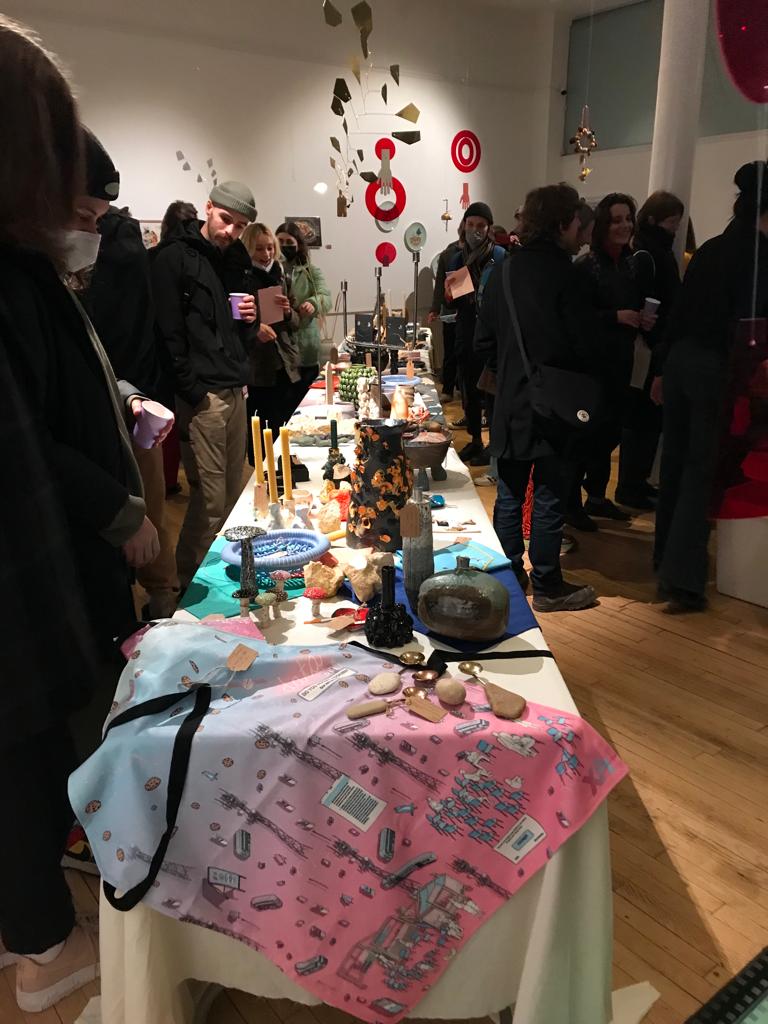 XA took part in the winter fundraiser at the San Mei Gallery in South London, creating an Augmented Reality Data Deli Apron that was featured in the exhibition and online sale.
School in Real Time: Immaterial Gathering
24-hour performance in mixed reality
November 2021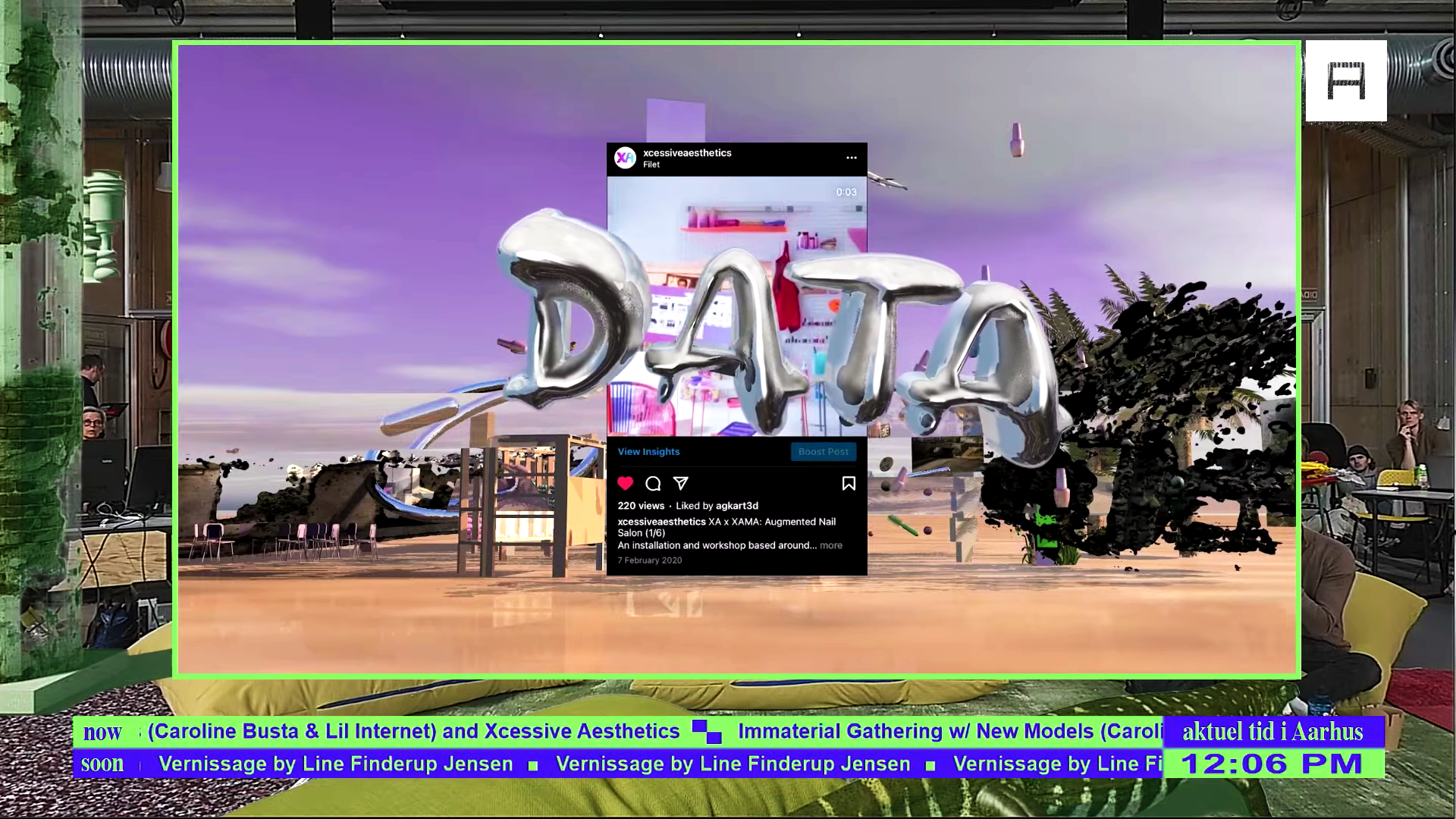 The School in Real–Time was a 24-hour performance and a pedagogical experiment, set to explore online learning and working in architecture. The event took place in mixed reality, accessible both URL and IRL, in the purpose-built multimedia space of the newly inaugurated building of Aarhus School of Architecture. We presented our work as part of 'Immaterial Gatherings' along with New Models (Caroline Busta & Lil Internet).
Architecture Foundation Young Trustees
Architecture Foundations' Young Architects' Residency supported by AHMM
October 2021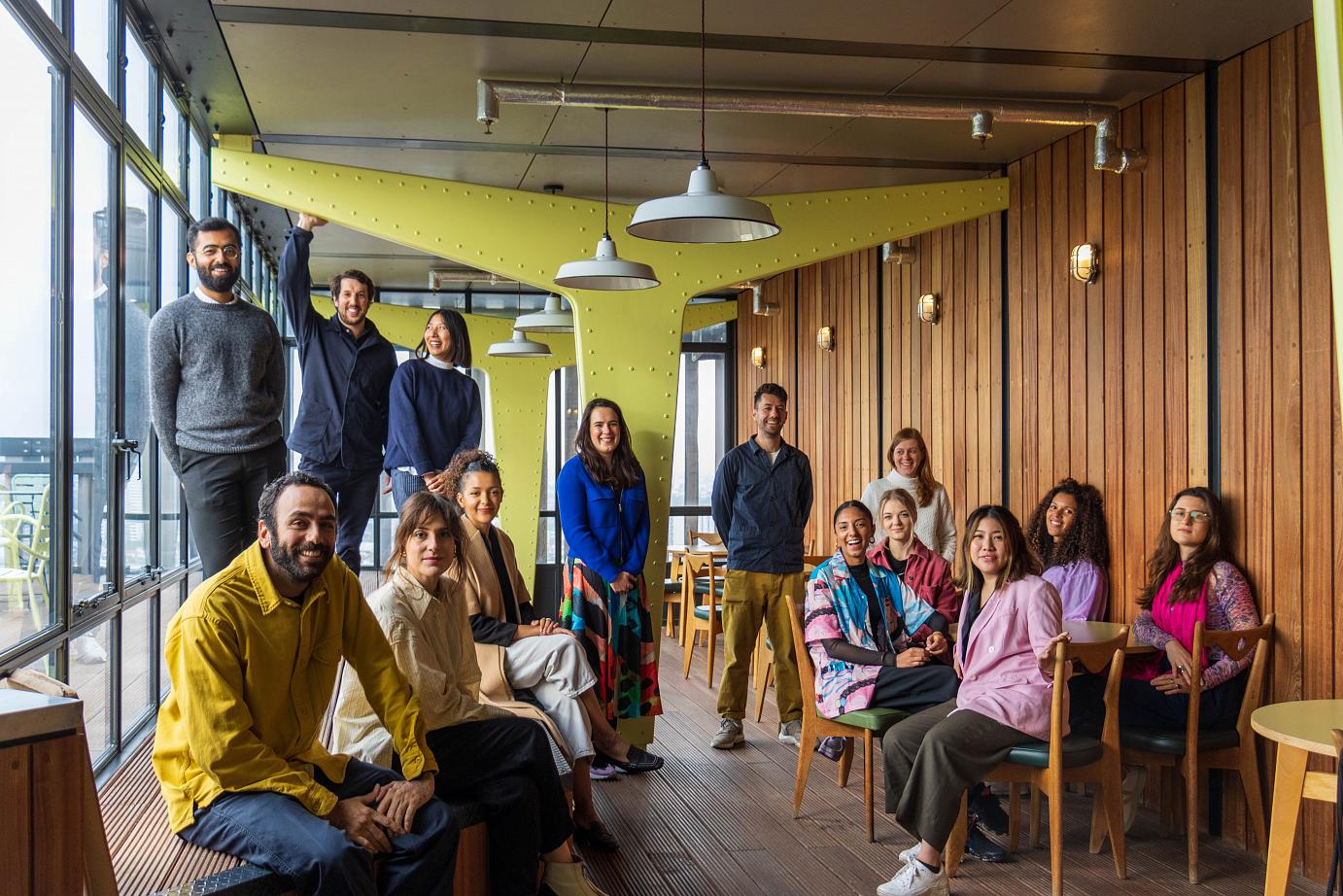 We were selected as one of seven young practices for the Architecture Foundation's 2021/22 Young Architect's Residency programme, supported by Allford Hall Monaghan Morris. We will be joining a shared workspace at the White Collar Factory on Old Street, London for six months.
Terraforma Journal
Collaboration with 2050+
July 2021
We were invitated to collaborate with
2050+
for the first edition of Terraforma journal, which focuses on the expanded notion of the festival—intended as a collective, multilateral, interconnected manifestation of dynamicity. We contributed a series of images to the visual essay and text titled "Squatting the Digital: Beyond Tech Bros" written and curated by 2050+.
'What Do You Meme?'
Interview with Citizen Magazine
July 2021
We were interviewed for Citizen magazine about the influence of memes and internet culture in architecture and spatial design.
Circle: Slam Jam x 2050+
An ongoing digital think-tank on multiculturalism, spatial justice, and the changed climatic regime
July 2021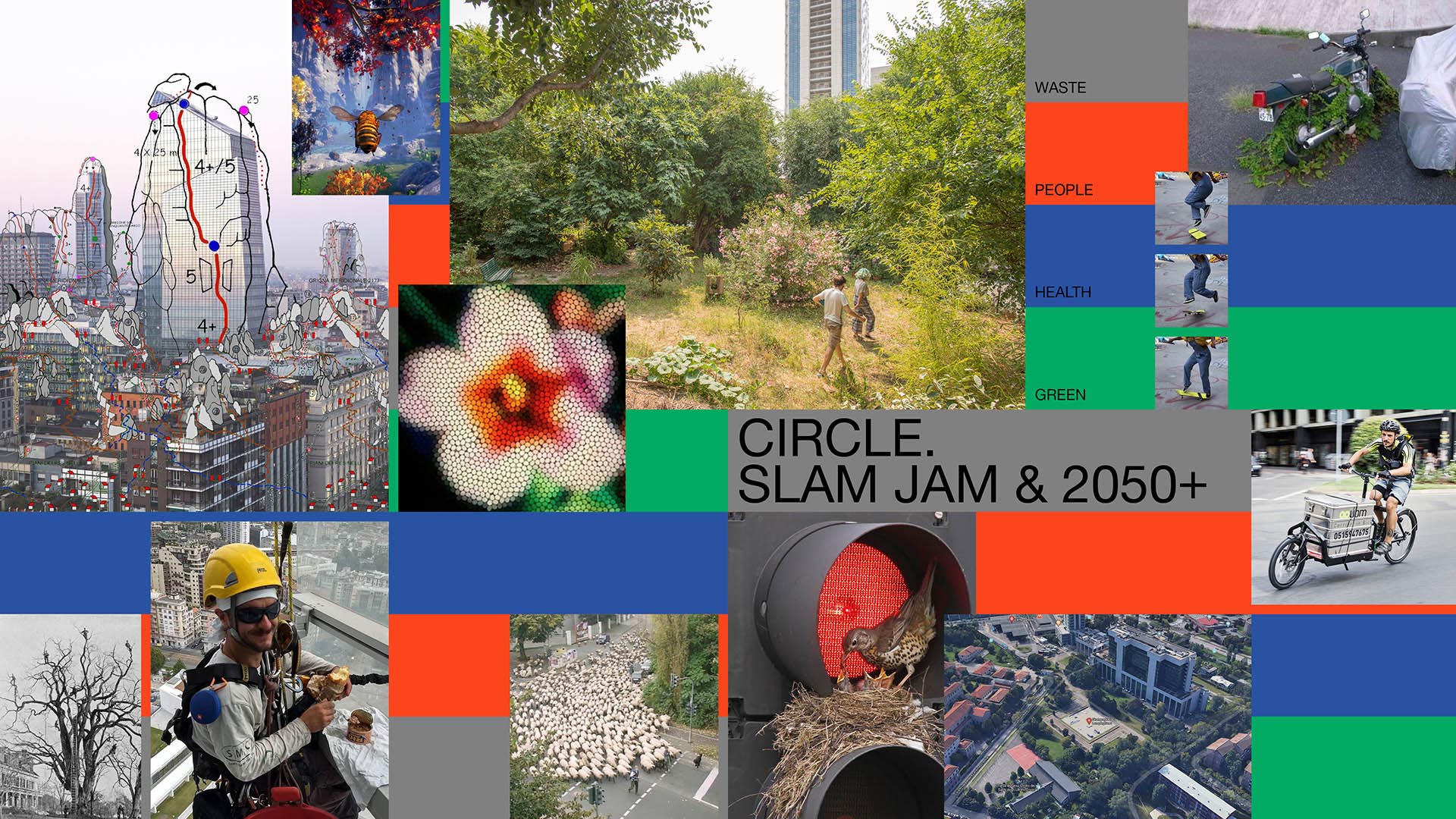 Our work was published on
Circle
, a digital think-tank that looks at urban environments as a concentrate of contemporary and future challenges such as climate change, migration, mass tourism and urban development, as ideal blueprints to investigate planetary conditions.